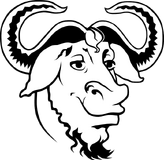 Every time you work over a new project, please consider open source licenses (unless your employer or customer has serious objections). This is list of licenses:
Please read following article(s) and browse the site:
If there is no any license in place, please consider GPL v3.
Ad blocker interference detected!
Wikia is a free-to-use site that makes money from advertising. We have a modified experience for viewers using ad blockers

Wikia is not accessible if you've made further modifications. Remove the custom ad blocker rule(s) and the page will load as expected.